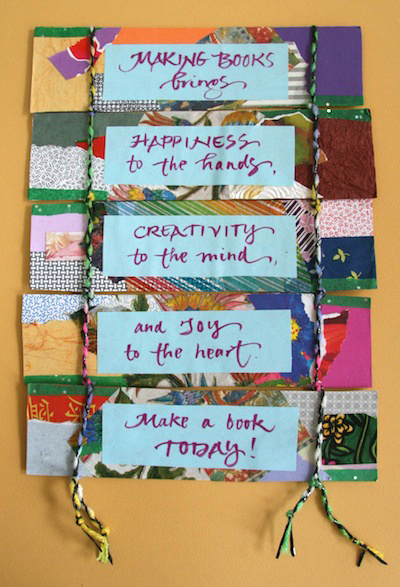 Welcome to makingbooks.com! I hope you'll take time to explore its many offerings and visit often. There are directions for eight books in the Free Projects section in English and Spanish along with a tour of my collection of books from around the world.

The Teachers and Families pages are chock full of information to make it easy for you to make books with your children at home and at school. In the Resources section, you'll find an extensive list of books about the history of books for children and adults as well as links to book arts organizations and artists. If you click on the links in the left side bar, you'll find free video tutorials on my youtube channel and downloadable instructions for sale in my ebookstore.

Have fun and remember--making books is not just for kids--it's for everyone!